Welcome to beautiful Lake Lure and Buffalo Junction Properties! We are honored to manage vacation rental homes in and around Lake Lure, NC where countless people come to rejuvenate their soul while engaging in family and business activities.
We pride ourselves on customer service and are dedicated to making your vacation experience the best it can be. We accomplish this by personally connecting with each guest by phone, FaceTime or Zoom upon arrival to review all procedures and instructions.


Whether you are coming together for a wedding, family reunion, friends weekend, or business retreat, you can relax in knowing that your rental property will be clean, safe, and ready to become one of your favorite places!
Steve Gage
I grew up in a small railroad town on the Mississippi River in Northwest Illinois. Growing up on the river, camping, fishing and boating gave me a huge appreciation for the beauty of nature and the energizing effect the outdoors can have.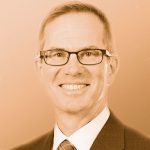 My wife, Sue, and I met while I was attending architecture school in Chicago. When we married, we spent our honeymoon in Western North Carolina and fell in love with the foothills of the Blue Ridge Mountains.
We raised our family in the western suburbs of Chicago, but the mountains were always calling us back! After many visits and vacations in Lake Lure, we moved here in 2016 and began our work with Buffalo Junction Properties.
As a licensed Real Estate Broker, I thoroughly enjoy overseeing the management of vacation rental properties and meeting the wonderful people who stay with us. We have developed a wonderful relationship with our property owners, and many guests have become friends.
Interests & Affiliations: Cycling, Anything Outdoors, Real Estate, Architecture, Hickory Nut Gorge Chamber of Commerce, and Lake Lure Baptist Church.
Sue Gage
"The Mountains Are Calling, And I Must Go." ~ John Muir
This quote describes our "call" to beautiful Lake Lure and the surrounding area.
After raising two wonderful children in the suburbs of Chicago, we found ourselves asking "How do we get to Lake Lure before we retire?" Fortunately, Buffalo Junction Properties provided the answer!
In 2016, BJP Founder, Tracy McGlohon invited us to join her team, which prompted us to make the move, start new careers, and reinvent ourselves along the way. Prior to this, my most recent work was as a Corporate Coach as a coordinator of the Registered Corporate Coach designation program. The skills I developed as an RCC, coupled with the professional real estate & architecture skills of my husband, Steve, are proving very useful in our new career as property managers.
I love meeting and working with the many great people who live, work, and visit Lake Lure. I can't figure out if the area's charm rubs off on the people, or vice versa!
Interests & Affiliations include: Kayaking, Hiking, Cooking, Reading, Lake Lure Baptist Church, Hickory Nut Gorge Chamber of Commerce, and serving as a member of the Friends of the Library of Lake Lure.
The house was perfect for our group of two parents and two grown children. We thoroughly enjoyed the fire pit and screened porch for relaxing, and the game room for friendly competition. The house feels very secluded yet is close to the amenities of the resort. Highly recommend!

Courteous and professional company we rented from. Buffalo Junction deserves 6 stars as staff was more than helpful to ensure my family had a fantastic vacation, The home was immaculate and clean. The description was accurate and so much room to spread out. Everything worked as advertised and it was a very modern home. We can't wait to go back and will use Buffalo Junction and stay at this home! Book it today, you won't regret it.

We thoroughly enjoyed Pawley's place. Lake Lure is beautifully nestled in the mountains and the pontoon boat allowed us to see the beautiful homes and scenic views from the water. Lots of beautiful hikes and waterfalls to see. We had a variety of kids from ages 9 to teenagers and there was something fun for everyone!

Good Evening. I wanted to take a bit of time and let you know that we have had the most amazing time in the TimberCove Cottage this Thanksgiving! Our family checked in the day before Thanksgiving. Everything was very clean, inviting and the property management was extremely helpful in getting us the last bit of information we needed that evening. The directions were fantastic and the keyless entry very easy and convenient. We were able to cook and enjoy fully our Thanksgiving feast. There were plenty of plates, cups, utensils, and a sufficient amount of cookware, although I brought my turkey with a large baking pan with us. All beds were very comfortable and we enjoyed the abundance of storage and spaces to play games, talk, watch movies and relax. There is a private walkway to a fire pit with seating, which we did not have time to utilize, but considered before it started drizzling one evening. One can not fully describe the serenity and beauty of waking up and sitting on the porch right above Lake Lure while sipping the morning coffee. We had spent Black Friday hiking the Chimney Rock, the Four Season's Trail since this famous hiking destination was about 10 minutes away from the Lake House. I can not wait to return with my children in the summer to take full advantage of the immediate lake access. With Love,